At JBK Strings, our mission is to provide bow hunters everywhere with the feel of quality, comfort and confidence with they are out in the field on the hunt knowing that their bow will perform at its highest level. We are bow hunters, serving bow hunters and we take great pride in providing great products and services.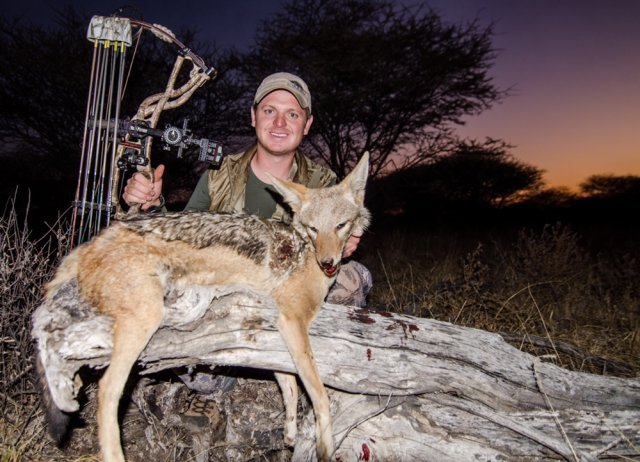 Get The Hunters Edge With JBK
Bowstrings, Cables & Speed Nocks.
Robert Fuchs
JBK Strings help Robert Fuchs bring home a gold medal in the ASEAN Para Games in Archery! Great job!
Shane
There's many 3 letter string manufacturers out there but there's only one that I trust. I've been bow hunting for over 20 years and tried them all or installed them. I've never had more trust in builds than what I do when I start lacing up a set of JBK on my bows or my family's bows. One set of hands from begging to the end of the process. It's not a assembly line like some of the others in the industry. You will receive quality backed by his
2 year warranty. I've shot my biggest buck, first black bear, biggest bow gobbler, and won my first archery fitness challenge with JBK. I shoot 50 to 120 arrows daily. Archery is in my blood and I won't sacrifice for any less on my setups and you shouldn't either.
George
I have been bowhunting and involved in competitive archery for over 30 years. Archery is my passion my life, it's the fuel that gets me out of bed everyday. Shooting and dreaming about big whitetails feeds my hunger for shooting my bow. Shooting competitive archery hones my skills when I take to the timber in the fall.
I also love to teach the sport, I'm currently teach JOAD to young kids. Passing on the sport is valuable to insure this great sport lives on.
I consider Jeff a good friend and have known him for a long time. He driven, passionate, and loves this sport, it evident through his quality bow strings. I have shot just about everyone's strings and where JBK stands out is the attention to detail and customer service. You won't find any better, have him make a set and you'll see.
N Para Games in Archery! Great job!
Bill
Top notch quality strings and superior customer service. Top quality materials and craftsmanship backed up by a 1 year warranty. Highly recommended. Thanks Jeff.

Mel
Makes a great bowstring and great customer service.

J.D. aka IowaSwitchback
I've gotten 2 sets off Jeff and they are One of the best I've had in a long time. I know where ALL my next one's are will come from.

J.T.Johnson
I have been shooting for JBK Bowstrings for quite some time and must say Jeff makes some great bowstrings! My bows are quieter, faster and the strings look great! His c.s. is second to none and Jeff is always willing to help I am happy to shoot for JBK and looking forward to the years to come !! Thanks Jeff!!!!!!!

Bruk
I was concerned about the peep not rotating to the exact same spot every time due to the 103 inch long string, and guess what? No problems whatsoever! After initial tweaking, the peep lines up perfectly every time at full draw! Another neat thing about these strings is that they won't fuzz up on you after time like the stock ones will. The wall seems even more solid now than before and the bow also seems to shoot a little quieter than before. Thanks Jeff for doing such a fantastic job on these. You have me as a customer for life!
Jason Ross
137 2/8, 9 point Iowa bruiser. Couldn't have done it without jbk string and cable! Thank you
Drew
I couldn't ask for anything better than what I got from Jeff. He went the extra mile in helping get me all set up with a new set of bowstrings and cables….and at a GREAT price! Jeff's customer service is second to none and so are his strings! Just an all around great guy to deal with! Thanks again Jeff for everything. Next time I need some new bowstrings I know exactly who to contact!
Thanks again,
Mark Goodrich
I've been using JBK strings for a few years now and have installed several sets on our bow club members' bows. Several of these have been Matthews bows, which in my opinion are the true test to a quality string. Having zero peep rotation on a 100″ string is a testament to the quality that Jeff builds into his strings. Top that with his unsurpassed guarantee and very reasonable cost, makes them pretty tough to beat. And that's saying a lot in a very competitive market!
Scott
Great strings and cables. We have been using JBK bowstrings and cables since December 09 as replacement for everything we service . Great service and great warranty . 0 complaints on these strings and cables and we will continue to use them .
Thanks
Phil
Ordered Thursday, Sent money order on Friday, had bowstrings on Tuesday. Out of the gate I had no peep twist. Well constructed…beats manufacturers bowstrings to pieces.
Chad Lowery
I have purchased several sets of JBK bowstrings, great quality, I have never had an issue with rotation on any set I have used. Overall great quality, best customer service to be found and at an awesome price. Cant go wrong with a set of JBK's.
Ghaney
Great bowstrings with even better customer service. Jeff will stand behind his work 100 %. We are even starting to sell them in our local shop. There are none better! everyone NEEDS some JBK in their life.
Monday - Friday  8 am to 4 pm EST
Saturday - Sunday  Closed