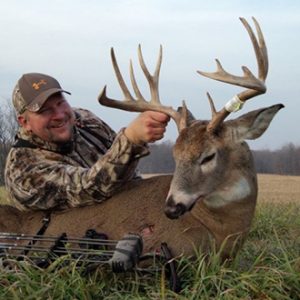 George
I have been bowhunting and involved in competitive archery for over 30 years. Archery is my passion my life, it's the fuel that gets me out of bed everyday. Shooting and dreaming about big whitetails feeds my hunger for shooting my bow. Shooting competitive archery hones my skills when I take to the timber in the fall. I also love to teach the sport, I'm currently teach JOAD to young kids. Passing on the sport is valuable to insure this great sport lives on. I consider Jeff a good friend and have known him for a long time. He driven, passionate, and loves this sport, it evident through his quality bow strings. I have shot just about everyone's strings and where JBK stands out is the attention to detail and customer service. You won't find any better, have him make a set and you'll see.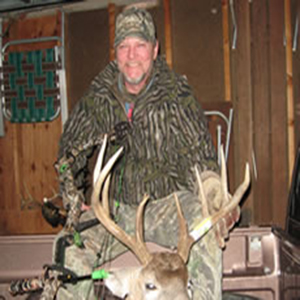 Benny Turner
When someone ask me what kind of strings I shoot I tell them jbk strings. First off the obvious,the looking strings in the market,I love the lighting strings.second off best warranty in the industry. Two year on creep and rotation. In my opinion it comes down to three things best warranty, best looking, best customer service, so why shoot anything else.
Beau Ferguson
I have been shooting JBK Strings since 2008 and will never shoot any other string on any of my bows. I have no doubt that the hunting success I have had is largely due to shooting JBK Strings. The quality control that goes into them is unmatched! On the first string that I ordered from JBK, I have over 5,000 shots on it without a single issue and I am still shooting it today. To have a product that is as well made as JBK Strings and the customer service as good as the product is hard to find today in the retail industry.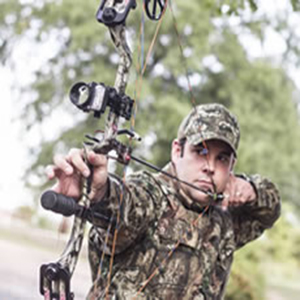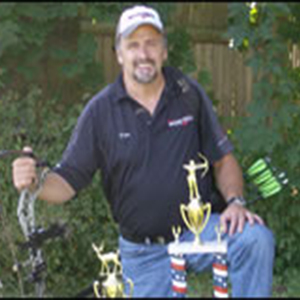 Tim Rockwell
Recently I have been asked just, why I like JBK strings so much. Let me start with the fact that, every time I order a set, wether they be for one of my bows or a customer's bow, they have always been right to the bow manufacturers specs. Not to mention that, I rarely have to put any kind of twist in them to get the bow cams in sync with each other. The servings have always been in the correct places, whether it be for the center serve or for a string stop. Speaking of serving, I don't recall ever having to have any strings reserved due to any separations of any kind. Now, one of the best things that I like about JBK Strings is, the LACK of peep rotation. When I set the peep in the string to where I want it to be, I don't have to worry about it rotating out of place on me. It's a great piece of mind. Plus they don't seem to move once you have everything all set up. It's like you can set them and forget them. I'll tell you this much, factory strings don't stand a chance against JBK Strings, as soon as I get a new bow, JBK Strings are being ordered for it.

Tim Nebel
I was born and raised in Butler, Pennsylvania, about 30 minutes North of Pittsburgh. My Dad made me my first bow when I was about 4 years old, out of a piece of leftover plastic pipe and a piece of hay bale twine, and I've been in love with shooting a bow ever since. I do a great deal of bowhunting in Western PA, and Eastern Ohio. I also took a successful DIY Elk trip to Colorado in 2010 and arrowed my first 6×5 Bull. In September of 2012, I took a nice buck in North Dakota, with the boys from Heartland Bowhunter in camp at Central Dakota Lodge.
Any time someone asks me what type of strings I use, I immediately point them in your direction. Prior to 2010 I believe, I used Winners Choice strings until I discovered JBK on Archerytalk. I really believe that your strings are second to none in both quality and price. But I think a big part of choosing a string maker is a personal thing. I really admire the way you handled the issue with my Elite Judge cables, contacting me prior to me even speaking with you about it. That's the kind of business I want to associate with, and that's the kind of business that I'm not afraid to steer my friends and fellow archers toward.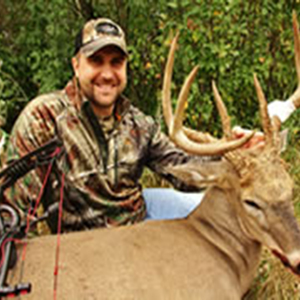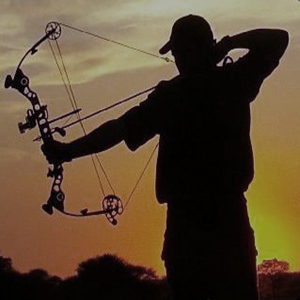 Jason Ross
I am a bowhunter and target shooter. JBK bowstrings helped me harvest these animals in 2013. It is peace of mind to know I do not have to worry about my bowstrings when I am drawing on a big Iowa buck or squeezing off a shot at a 3D tournament. JBK's quality and customer service are second to none.

Jacob Rockwell
JBK Bowstrings are very reliable and they do not fray and I know that they will last longer than any other bow string and every time i get a new string there always perfect in specks with the bow and I have never had any problems with them and I don't think i ever will have a problem with them. That is why like JBK Bowstrings better than any other bow strings.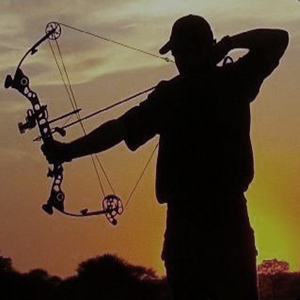 Richard Hardman
Competitive archery got into my blood shortly after turning 50. For years I had been a backyard archer and decided it was time to join an archery club and take it to the next level. Central Florida Archers membership includes several champion archers including an Archery Hall of Fame inductee. These guys have been excellent mentors and have helped me improve as a target archer.
Florida has numerous target round competitions sponsored by the Florida Archery Association and The Florida Sports Foundation. Nine months a year I compete in FITA or 900 round competitions (things slow down during the summer months). I have won numerous medals including gold at Florida's Sunshine Games, Texas Senior Games, Gainesville Senior Games, Golden Age Senior Games, Polk Senior Games and Florida Archery Association FITA Field Championships. I also have medals from the Florida International Senior Games, Capital City Senior Games and the Florida Archery Association Target Championships.
JBK Bowstrings are consistent and reliable on my Hoyt Pro Comp Elite XL bow. FITA and 900 round archers shoot an extremely high number of arrows in tournaments. It is common for me to shoot between 100 and 150 arrows on competition day. I count on string consistency and no twisting. JBK strings perform flawlessly due to high quality craftsmanship and excellent materials. JBK's customer service is second to none.

Tom Saksa
I currently live and was raised for the better part of my life in Northeast Ohio. I developed a passion for hunting around the age of 12 which turned into an obsession for archery when I turned 14. I spent a great deal of my time during my high school and college years chasing whitetail deer in the woods of Northwest Pennsylvania and Northeast Ohio. Shortly after graduating from Graduate School I became determined to become a better shot with my bow and so I focused a great deal of my efforts on improving as both a hunter and an archer which lead me to competitive archery. I have had a great deal of success at both the local and national levels of the IBO with numerous top ten finishes (including 4 national top ten's and 3 regional 1st place finishes in 2014 while using my JBK strings).
At this junction in my life I spend most of my time, when not at work, with my family, in the woods, or at the archery range. Until its recent closure I shot for a local archery shop where I began relationships with many fine manufactures. I am currently a member of G5/Prime's pro staff and am also a regional pro staff member for Mossy Oak's whitetail division.
I have found JBK strings to be very reliable and durable. While shooting my Prime Impact at tournaments this year I experienced zero serving separation or inconsistencies with peep rotation. I did not worry at all about string stretch. JBK strings are a great product that someone can feel confident standing behind.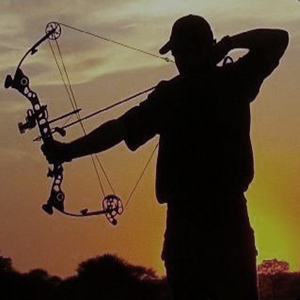 Kevin Williamson
Hi everyone I'm Kevin Williamson, with US Outdoorsman Central. I want to tell you about JBK Bowstrings. I've been bow hunting since I was fifteen years old, and always shot my bow religiously, and replaced strings pretty often. I shoot a Parker bow now and have replaced strings on it three times,until I got JBK Bowstrings. I've shot this bow a lot since I put the strings on and have yet to have any problems with them. They are well built strings,and the serving is by far the best I've seen on a bowstring that I've shot this much. I had very little stretch if any on these strings. I will be looking to retire this bow,and when I do I guarantee you that I'll have a JBK Bowstring on it.

 J.D.
I mainly bow hunt and shoot 3D almost every weekend weather permitting. I've got My whole family shooting bows 2 kids/wife my son is the youngest can't bow hunt yet but the daughter/wife do.
I know once I get them on everything is going to good to go from the start. Never have to worry about the peep not lining up when a deer walks in and serving coming a part after 300-400 shots.
In the 2-3 years that I've used your sets Only one time had to send them back. I've added some pictures of your work.. bump for the GREAT WORK you do.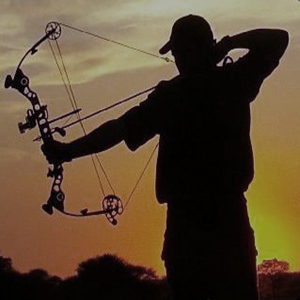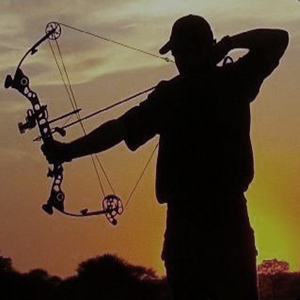 Jesse Phillips

I've been shooting archery for nearly 30 years. I'm currently on the Hudalla Associates pro staff and the Bear archery shooting staff. I have used quite of few strings in my days and never was really satisfied with any of the brands I've used until I came a across JBK strings. I have been using them exclusively for the past few years. I can't say enough good things about them. Every set of strings I've used on my equipment have been flawless. The attention to detail Jeff puts into his strings is amazing and You can't beat his customer service.

Ronald Lindsay
Ronald Lindsay, a 37 year old father of 2, I have been shooting for the last twenty years. I enjoy the outdoors with family and friends. I love to bow hunt and shoot 3d shoots. I'm a staff shooter for Black Eagle arrows, Truball, and Underground Archery Products, My local bow shop is Bowhunters Pro Shop in Maryville, TN whom I am a staff shooter for.
1994-2014 2 State Indoor State championships 1 NFAA marked yardage State Championship 6 ASA State Qualifier 1st places 3 State ASA Championships at bow novice, unlimited, Open C Numerous Local 1st place finishes Numerous runner-up and 3rd place finishes 2 ASA Pro/Am placed in money 2004 Tennessee 15th and Alabama Classic 9th 9 Virginia Indoor Championships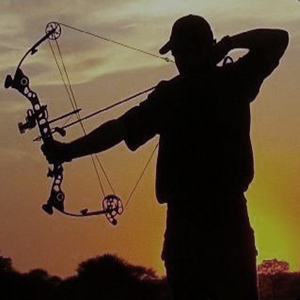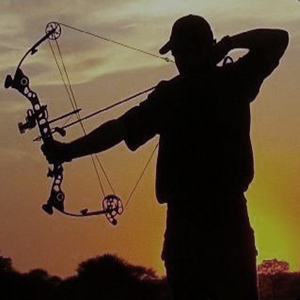 Dante Danesi
I currently live in Irving, Texas and have been shooting competitively for many years. I started making arrows, setting up and maintaining bows and making my own strings and cables in 1994. I opened Dante's 3D Archery in 1996 but sold my store in 2000.
I Moved to Texas and became the Archery Manager for Bass Pro Shops in Grapevine for 5 years. I have been the ASA East Region Rep and competed in many Local, State, and Pro Am's since moving here. I have been to Vegas 2 times and did well. This year I came in 9th for ASA Texas State, 4th in TFAA, and ASA Shooter of the Year came in 5th. Paris, Texas Pro Am I came in 23rd.
I was also working at the Plano Archery Academy for about a year teaching but moved because of the commute. I have been working with many local shooters at club I belong to.

Dillon Teeslink
My name is Dillon Teeslink, I am 16 years old, and have been shooting for as long as I can remember. My first bow was a Bear Panda. My dad took me out for the first time when I was three years old. I have been hooked ever since then.
When I started, I was happy just to get close to the target. Now I would like to have the best equipment, so I can perform at the highest level possible. I started competitively shooting, and hunting for three years. In my first 3-D shoot, I got first place. In all of the 3-D shoots I have participated in, I haven't got lower than second place. In the South Dakota State Competition, I placed second, only behind someone with a target bow, target stabilizers, and a sight with a lens in it. I had a hunting setup, which included, an 8″ stabilizer, and a single pin sight. I have also successfully harvested many deer with archery equipment. I have always been very passionate about hunting.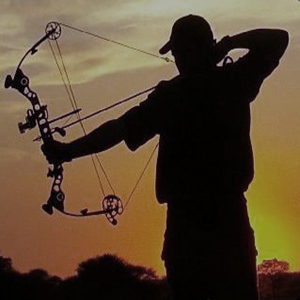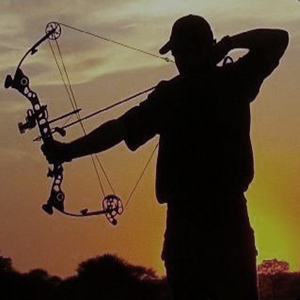 Allen Williams

I have been shooting competition for 6 years. I shoot between 20 to 30 3D shoots every year along with indoor and a lot of practice sessions. I always had problems with peep rotation and string stretch. I started using JBK strings about 2 years ago and I have been impressed. I use one set all year and never have to twist my string because my peep isn't lined up or reset my timing after 10 shoots. I also love the custom colors. This let's me make my bow stand out from all the other bows. I would recommend these strings to anyone.

Monday - Friday  8 am to 4 pm EST
Saturday - Sunday  Closed